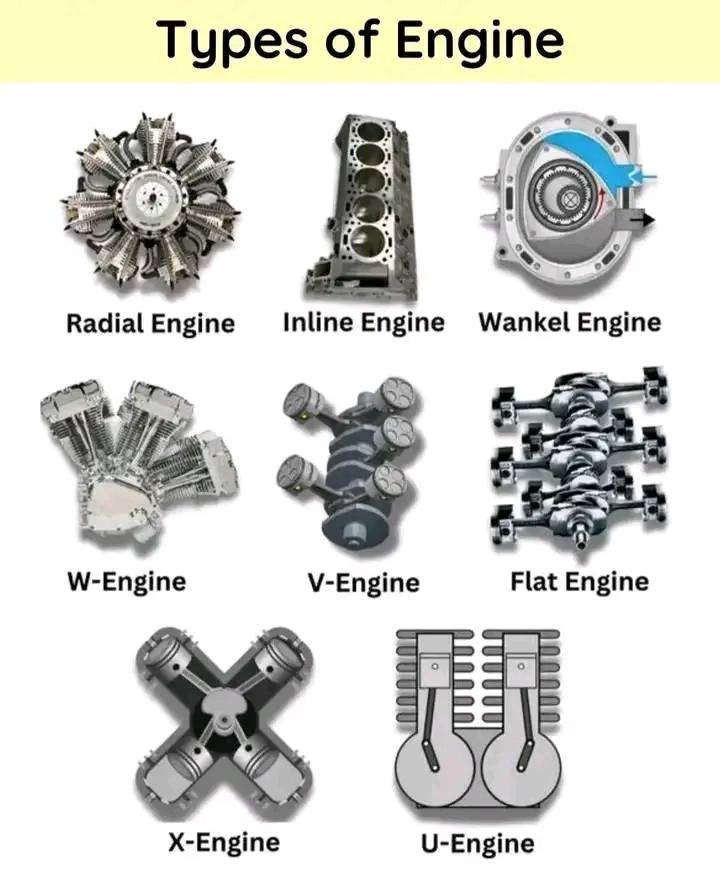 noun: motor that converts thermal energy to mechanical work
noun: something used to achieve a purpose ("An engine of change")
noun: a wheeled vehicle consisting of a self-propelled engine that is used to draw trains along railway tracks
---
Keely
In considering the operation of my engine, the visitor, in order to have even an approximate conception of its modus operandi, must discard all thought of engines that are operated upon the principle of pressure and exhaustion, by the expansion of steam or other analogous gas which impinges upon an abutment, such as the piston of a steam-engine. My engine has neither piston nor eccentrics, nor is there one grain of pressure exerted in the engine, whatever may be the size or capacity of it. [Keely, see Keelys Accomplishments]
"For ten years Keely's demonstrations were confined to the liberation, at will, of the energy he had "stumbled over" while experimenting on vibrations in 1872; and his efforts were put forth for the construction of "the perfect engine," which he had promised to the Keely Motor Company. He made the mistake of pursuing his researches on the line of invention instead of discovery. All his thoughts were concentrated in this direction up to the year 1882. Engine after engine was abandoned and sold as old metal, in his repeated failures to construct one that would keep up the rotary motion of the ether that was necessary to hold it in any structure. Explosion after explosion occurred, sometimes harmless to him, at other times laying him up for weeks at a time.
Two more years were lost in efforts to devise an automatic arrangement, which should enable the machine, invented by Keely for liberating the energy, to be handled by any operator, and it was not until 1884 that steady progress was seen, from years to years, as the result of his enlarged researches. When Keely was asked, at this time, how long he thought it would be before he would have the engine he was then at work upon ready to patent, he illustrated his situation by an anecdote: "A man fell down, one dark night, into a mine; catching a rope in his descent, he clung to it until morning. With the first glimpse of daylight, he saw that had he let go his hold of the rope he would have had but a few inches to fall. I am precisely in the situation of that man. I do not know how near success may be nor yet how far off it is."
August 5th, 1885, the New York Home Journal announced that Keely had imprisoned the ether; and, as was then wrongly supposed, that the unknown force was the ether itself; not the medium of the force, as it is now known to be." [Bloomfield-Moore] [Ether the True Protoplasm]
"The famous Keely motor, which has been hovering the horizon of success for a decade, is but an attempt to repeat in an engine of metal the play of forces which goes on at the inmost focus of life, the human will, or in the cosmic spaces occupied only by the ultimate atoms. The engineer with his mallet shooting the cannon-ball by means of a few light taps on a receiver of depolarized atoms of water is only re-enacting the role of the will when with subtle blows it sets the nerve aura in vibration, and this goes on multiplying in force and sweep of muscle until the ball is thrown from the hand with a power proportionate to the one-man machinery. The inventor Keely seeks a more effective machinery; a combination of thousands of will-forces in a single arm, as it were. But he keeps the same vibrating principle, and the power in both cases is psychical. That is, in its last analysis." - [George Perry, The Fountain Head of Force]
"Taking for the keynote of his experiments, in applying intermolecular vapor to the running of an engine, that all the movements of elastic elements are rhythmical." [Chapter 6 of Keely and His Discoveries]
Keely pursued the line of "invention" instead of "discovery" from 1872, and his thoughts were thus concentrated until 1882. Engine after engine was scrapped as old metal, in his failures to construct one that would keep up the rotary motion of the ether that was necessary to hold it in any structure. Explosion after explosion occurred, sometimes harmless, at other times laying him up for weeks. He spent two more years endeavoring to devise an automatic control to enable the machine for liberating the energy to be handled by an operator and in 1884 he stated he was commencing to make real progress. [Snell Manuscript - The Book, page 2]
"A dynamo-electric machine is placed at any given spot; its object, being put in action, is to withdraw from the earth its neutral electricity, to decompose it into its two conditions and to collect, upon accumulators, the electricity thus separated. As soon as the accumulators are charged, the electricity is disposable; that is, our lamps can be lighted. But what is marvelous in all this is that the forces of nature can be transformed at will. Should we not wish for light, we turn a knob and we have sound, heat, motion, chemical action, magnetism. Little seems wanting to create intelligence, so entirely do these accumulated forces lend themselves to all the transformations which their engineer may imagine and desire. But let us consider how greatly superior is our cerebral mechanism. In order to light a theatre we require a wide space, a dynamo-electric machine of many horse-power, accumulators filling many receptacles, a considerable expense in fuel, and clever mechanicians. In the human organism these engines are in miniature, one decimeter cube is all the space occupied by our brain; no wheels, no pistons, nothing to drive the apparatus, we suffice ourselves. In this sense, each of us can say, like the philosopher Biaz:- Omnia mecum porto. Our cerebral organ not only originates motion, heat, sound, light, chemical actions, magnetism, but it produces psychic forces, such as will, reasoning, judgment, hatred, love, and the whole series of intellectual faculties. They are all derived from the same source, and are always identical to each other, so long as the cerebral apparatus remains intact. The variations of our health alone are capable of causing a variation in the intensity and quality of our productions.[Keely, Vibratory Physics - The Connecting Link between Mind and Matter]
Up to 1888 Keely still pursued the wrong line of research, trying to construct an engine which could hold the ether in a "rotating circle of etheric force," still ignorant of the impossibility of ever reaching commercial successes on that line. At the end of that year he abandoned his "perfect engine" and confined himself to researches. Before this, his researching devices had been principally of his own construction, but now he was supplied with the best optical instruments from models or designs which he furnished. If he made progress from 1882 to 1888 from 1888 to now (1893) he has made much more progress. From the hour in which he grasped "the key to the problem," the "principle underlying all" the solution broke upon his vision and he was no longer left at the mercy of the genii whom he had aroused." [Snell Manuscript - The Book, page 2]
JOHN ERNST WORRELL KEELY - the discoverer of compound interetheric force, as the result of more than 20 years of persistent effort to apply this force to the operation of machinery has, at last, been enabled to produce partial continuity of motion in his engine, but up to this time, he has not so mastered this subtle force as to control reversions. The development of his various discoveries has been one uninterrupted work of evolution, reaching, within the last year, he thinks, the sphere of perfect vibratory sympathy, both theoretically and practically. The proof of this is found in the fact that he now transmits vibrations along a wire, connected at one end with the vibratory machine which is the source of power and at its other end with the engine or cannon, as the case may be, which is operated by such vibratory power. Until recently Keely stored force, as he generated it, in a receiver, and experiments were made by him in the presence of thousands at various times for the purpose of testing the operations of this force, liberated in the presence of the audience and stored up in this small receiver. The editor of the Scientific American thus describes what took place: [Snell Manuscript - The Book, page 3]
Keely says: "In considering the operation of my engine, the visitor .... must abandon all thought of engines (such as conceived with pistons, eccentrics, or working with pressure.) "My system - both in the developing of this power and in every branch of its utilization is based and founded on sympathetic vibration. In no other way would it be possible to awaken or develop this force and equally impossible would it be to operate my engine upon any other principle. [Snell Manuscript - The Book, page 3]
"All needs to be done is to secure a uniform speed under different velocities and control reversions .. some few years ago, I contemplated using a wire as a connective link between two sympathetic mediums, to evolve this power as also to operate my machinery - instead of tubular connections as heretofore employed - I have only recently succeeded in accomplishing such change. This, however, is the true system ... henceforth ... the power will be generated, my engines run, my cannon operated, through a wire." [Snell Manuscript - The Book, page 3]
He has again reduced in size the instrument producing the force. From 1882 to 1884 the "Generator" was six feet long and corresponding wide and high, but failing to make the arrangement automatic upon which its mechanical usefulness depended, Keely found a new standard for research in an experiment often made by himself, but never before successful, which resulted in invention in 1885 of the "Liberator" not so large as a lady's small round worktable. He made astonishing progress with this beautiful piece of vibratory mechanism, so as to combine the production of the power, operation of the cannon, his engine and his disintegrator in a machine no larger than a dinner plate and only three or four inches in thickness. This was completed in 1886, up to which time his experiments were upon the principle of sympathetic vibration, for liberating a vapory or etheric product. His later experiments were another modification of vibratory sympathy, and the size of the instrument used now, 1888, for the same purposes is no larger than an old fashioned silver watch. A pressure of 30,000 lbs. to the square inch in raising of the lever, and all other operations, without one ounce of pressure in any part of the apparatus, are effected by the ether. The force is transmitted along a wire of platinum and silver. Keely has named this new modification "Negative Attraction." The two forms of force with which he has experimented and the attendant phenomena, are exactly antithetical. It is by changing the vibrations of the cosmic ether that Keely releases this energy. Dr. Dupuy, of New York, experimented along these lines for many years, but without success to the degree Keely had. [underline added] [Snell Manuscript - The Book, page 3]
Keely announced in 1888 that he had proved the uselessness of building engines to employ the ether as a motive power, which could only be used as a medium for the power which he had discovered, namely a condition of sympathetic vibration associated both positively and negatively with the polar stream. The revolving globe was never created to be the "source of power" and Keely never affirmed that he could produce with it "an indefinite amount of horse power without current expense." [Snell Manuscript - The Book, page 3]
"The system of arranging introductory etheric impulses by compound chords set by differential harmonies is one that the world of science has never recognized. Beyond disintegration lies dispersion, and it is as easy to disperse as to disintegrate."
His first system requires introductory mediums of differential gravities air as one, and water as the other, to disturb equilibrium and liberate the etheric vapor. This subdivision only reaches the interatomic position and the "atomic and molecular leads" were submerged in the Generator he then used. He could not go beyond the atomic with his instrument and could not dispense with water until the Liberator was invented. In his first system he did not reach full maximum line of vibration. His first system embraced Generator, Engine and Gun.
His second system he considered complete as far as liberation of the ether is concerned but was not perfected so as to assure safety to the operator. His sundry devices for indicating and governing the vibratory etheric circuit also left much to be desired.
His third system embraced aerial and submarine navigation. He was then completing an experimental sphere intended to test the combination of the positive and negative in rotary action. [DISINTEGRATION OF MATTER - THREE SYSTEMS]
"Then is to follow the new and large 250-horse power engine now in course of construction by Newsham & Co., of Philadelphia, which will be wholly vibratory, the present being only one-third vibratory and two-thirds pulsating. and Mr. Keely claims that with the contents of one receiver he will be able to run it continuously for 30 hours." [Keely Not Dead Yet]
See Also
---