Walter Russell, in his book The Universal One, presents a scale of devolving and evolving characteristics, parameters and powers. He called this scale the Scale of Locked Potentials. The orderliness and periodicity of this scale can be viewed in two main ways: Power Centered and Zero Centered.


Figure 12.02 - 0 Inertia Centered Scale
The Scale of Locked Potentials shown in relative relationships.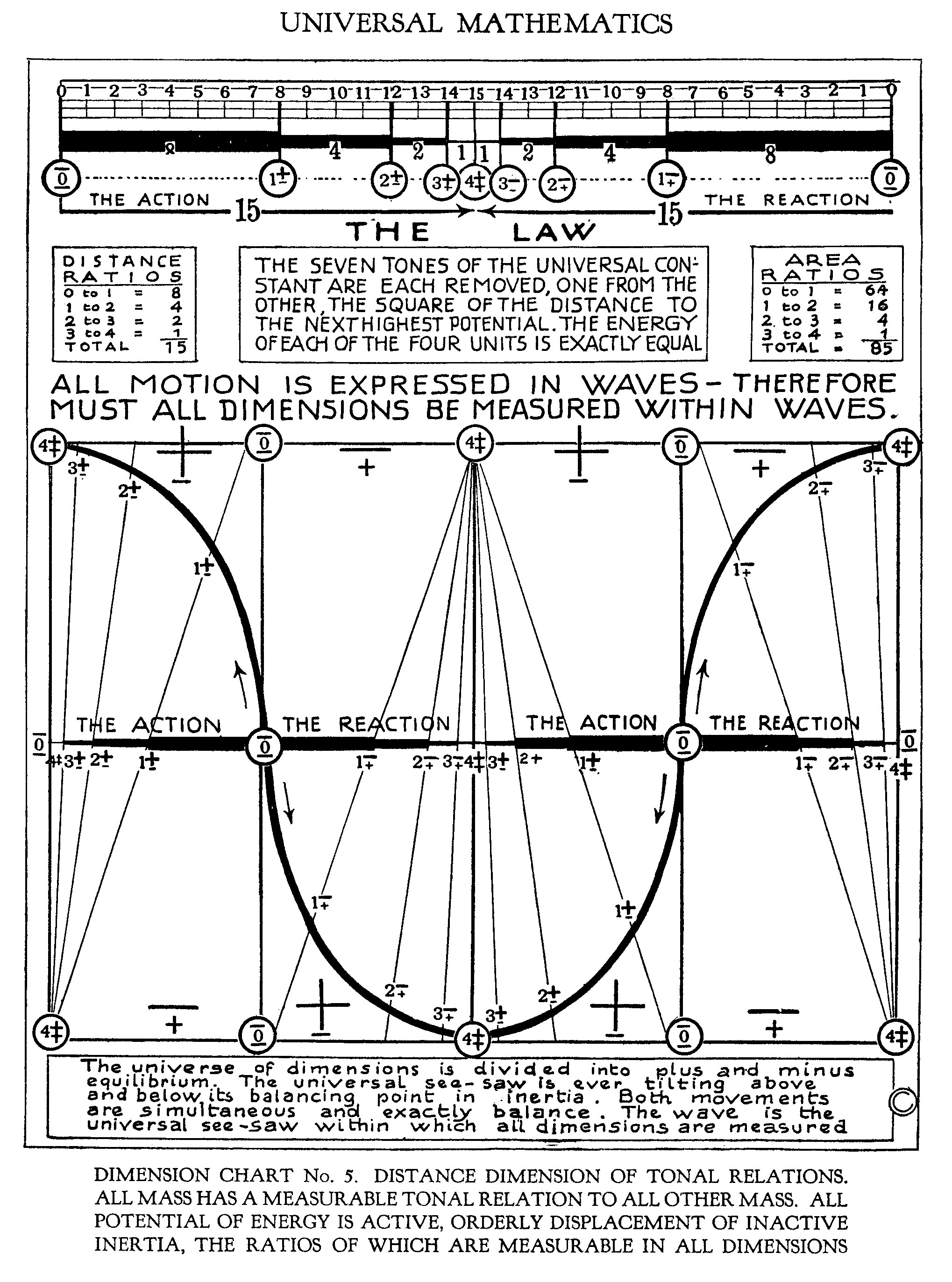 The Scale of Locked Potentials shown in Geometric/Volumetric relationships where greatest volume and least energy density is at 0 and least volume and greatest energy density at 4+.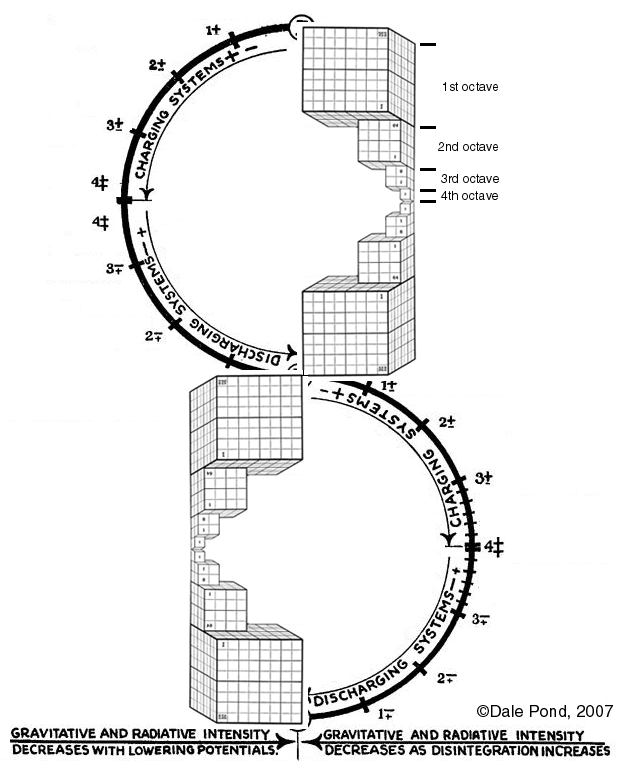 Figure 12.10 - Russell's Locked Potential Wave as Function of Multiple Octaves

Reciprocal Motions
This image shows a progressive decrease in volume as a concurrent reciprocal increase in pressure and its inverse. As also increase in gravity with concurrent decrease in radiation and its inverse.
See Also
---
Heart
Inverse Square Law
Part 12 - Russells Locked Potentials
Rhythmic Balanced Interchange
Square Law
Universal Heart Beat
Wave
12.11 - Eighteen Attributes or Dimensions
See Also
---
Carbon
1.20 - Evolution and Devolution of Frequency
11.14 - Indig Numbers
11.15 - Indig Numbers - Inert Gases and Octave Position
12.01 - Scale of Locked Potentials
12.04 - Locked Potentials and the Square Law
12.18 - Multiple Octave Progression
12.38 - Orbital revolution
13.12.1 - Disturbance of Equilibrium
3.22 - Quantum Leap Delta equivalent to Locked Potentials Delta
arithmetic progression
arithmetical progression
capacitor
change
Chart of Locked Potentials
chord resolution to center
coil
Delta
Dimension
Dissolution
Eighteen Attributes or Dimensions
evolution
Figure 12.01 - Russells 4 Power Centered Scale
Figure 12.02 - 0 Inertia Centered Scale
Genesis of the Scale
Geometrical Progression
Gradient
Healing
Impedance
Indig Numbers
Indig
inductance
Inductor
Inverse Square Law
Law of Transformation of Forces
Locked Potentials and Subdivisions
Locked Potentials and the Square Law
Motion
musical progression
Overtone Series
Part 12 - Russells Locked Potentials
potential density
Potential gradient
Potential
Power Centered
progression of adjacencies
progression of keys
Progression
Progressive Evolution
Ramsay - PLATE II - The Genesis
Ramsay - PLATE XI - Diatonic Resolutions Simple and Compound
Ramsay - PLATE XIX - Chromatic Resolutions
Ramsay - PLATE XVII - Chromatic Resolutions Major
Ramsay - PLATE XVIII - Chromatic Resolutions Minor
Ramsay - PLATE XX - Chromatic Resolutions
Ramsay - PLATE XXVI - Chromatic Resolutions
Ramsay - The Chromatic Chord a Universal Joint for Resolution
reactance
resolution
Restoring
Scale of Locked Potentials
Signal Resolution
Spark
Square Law
State
system of resolutions
Table 11.03 - Roots Powers of Two and Indig Numbers
Thermodynamics
This Three Dimensional Cube Universe of Nine
transformation of equilibrium
transformation
Voiding
Zero Centered
Zero Point