Chakra System same as Endocrine System. These Mind Force centers correspond to and modulate Undifferentiated Mind. They operate on and modulate the interetheric subdivision or Mind and Consciousness. These centers operate as narrow band-pass filters much as the senses function to filter and pass discrete frequency ranges. See How Idea Becomes Matter or Disease
Sharry Edwards
We have decoded the chakra frequencies which we find to be dependent on brain dominance. The information is part of our course public course information.
The top of spine starts with F# and moves down the spine, encompassing nearly three octaves.
A Left brain person starts with C at the base chakra and moves upward.
A Right brain person starts with F# as the base chakra and moves upward.
A chakra is not an energy center - as in a place where energy originates - but is a place where energy travels through a location more easily - like a shopping center, in the backdoor out the front.
For every person the chakra in the front of the body is opposite as it moves through the body to the opposite physical side.
Each person has their own "shades" of frequency. Your F# may be different from my F# - depending on the time of year, the time of day and your personal circumstances.
This may be why some people prefer different scales of music.
I think people started with similar sounds, like similar scales, but we have moved away from the mid point of a note as we expanded our universe, both inside and out.
---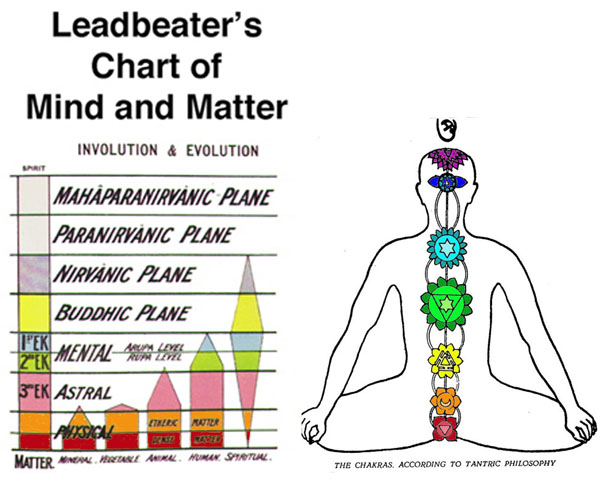 | | | | |
| --- | --- | --- | --- |
| Chakra | Image | Gland | Hormone |
| Crown | | | Endorphines |
| Brow | | | Melatonin |
| Throat | | Thyroid | Thyrozine |
| Heart | | Thymus | Lymphocytes |
| Navel | | | Cortisol/Insulin |
| Spleen | | Gonads | Steroids |
| Root | | Unknown | |
(There appears to be a discrepancy, to be resolved, with the Spleen and Gonads.)
See Also
---
Churches
differential densities
Differentiation
differentiation of mass
Disease
Endocrine System
Etheric Elements
How Idea Becomes Matter or Disease
Interetheric
Mantra
Mind
Mind Force is a pre-existing Natural Force
Mind Force
Rainbow
Refraction
Revelation