The
PSI Museum
is a growing collection of fascinating devices that preserve works of others and teaches still others by their preservation and availability. This is not a public museum in that while the public may visit they cannot touch anything. Our private members are allowed supervised inspection sessions. There is so much we can learn from the past and the noble efforts of inventors, investigators, machinists, builders, scientists and tinkerers.
Some of what is in the collection:
Atlin
- first completed dynasphere.
Symael
- second completed dynasphere.
First Dynasphere built by
Dale Pond
in 1989.
Harmonograph
built by
Dale Pond
and
Jerry Williams
.
Williams Generator/Motor. Built by
Jerry Williams
using
Russell
principles.
Several dozen dry cell batteries from the 1930s found in the attic of this building.
A
Tesla Coil
arrangement that transmits power via a single wire built by
Michael Leas
.
Collection of
bent spoons, knives and forks
.
Hand-set type trays with type.
Ultraviolet ray device.
Model of the
Keely Motor
piston function built by
Dale Pond
. Not a complete model of the famous motor.
Selection of vacuum tubes and tester.
Old telephone equipment.
Old Macintosh computers.
Old Commodore computers, drives, etc.
Old DOS equipment, drives, etc.
Delawarr Nodal Detector.
Edison Ediphone recorder.
https://en.wikipedia.org/wiki/Phonograph_cylinder
Edison Ediphone shaver.
https://en.wikipedia.org/wiki/Phonograph_cylinder
Brown's Gas Generators -
two original units
.
Library collections from various sources.
Lots of other stuff!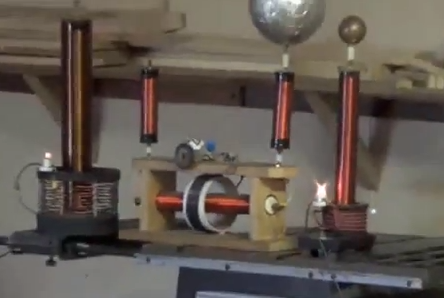 Tesla Coil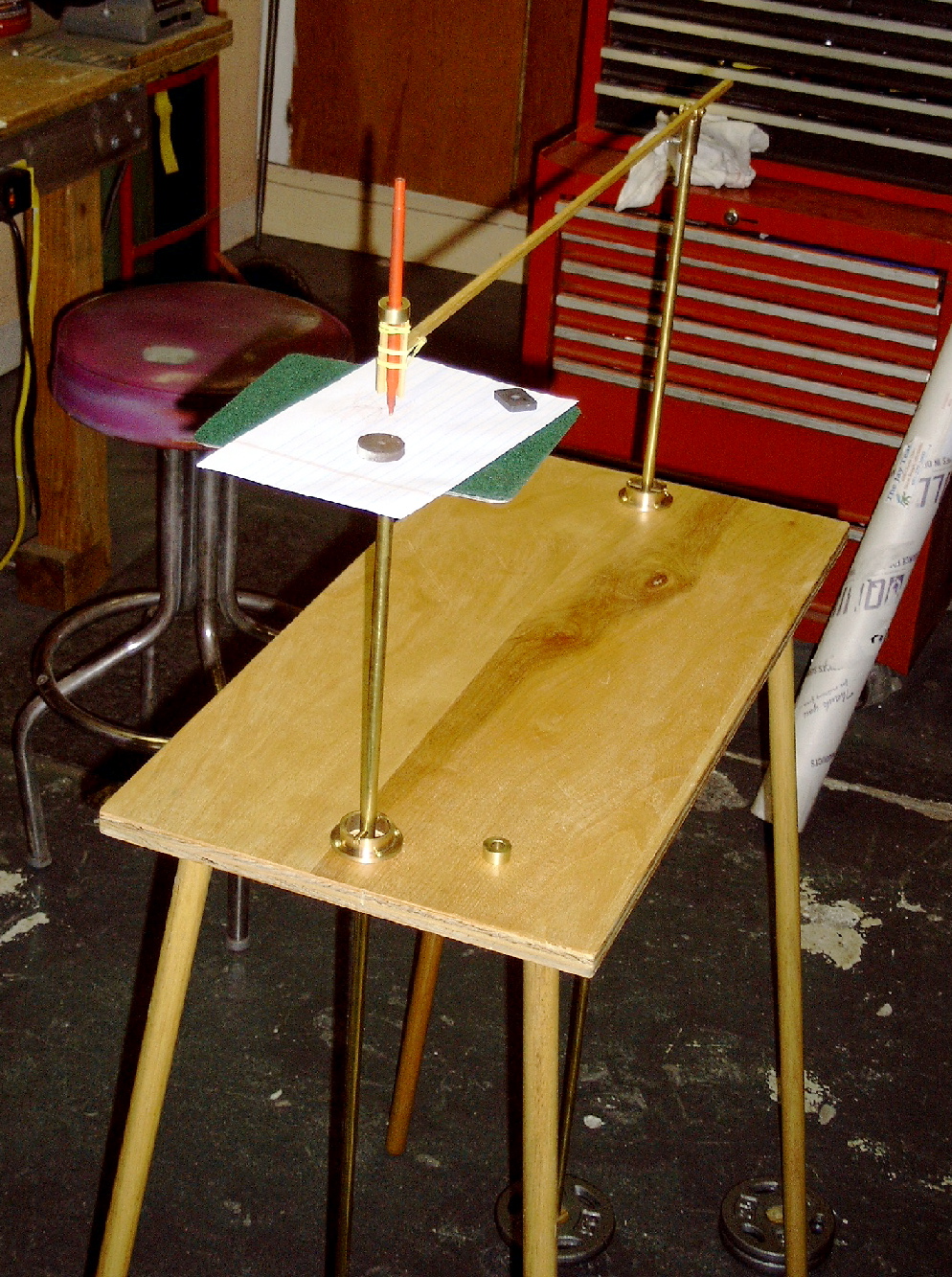 Harmonograph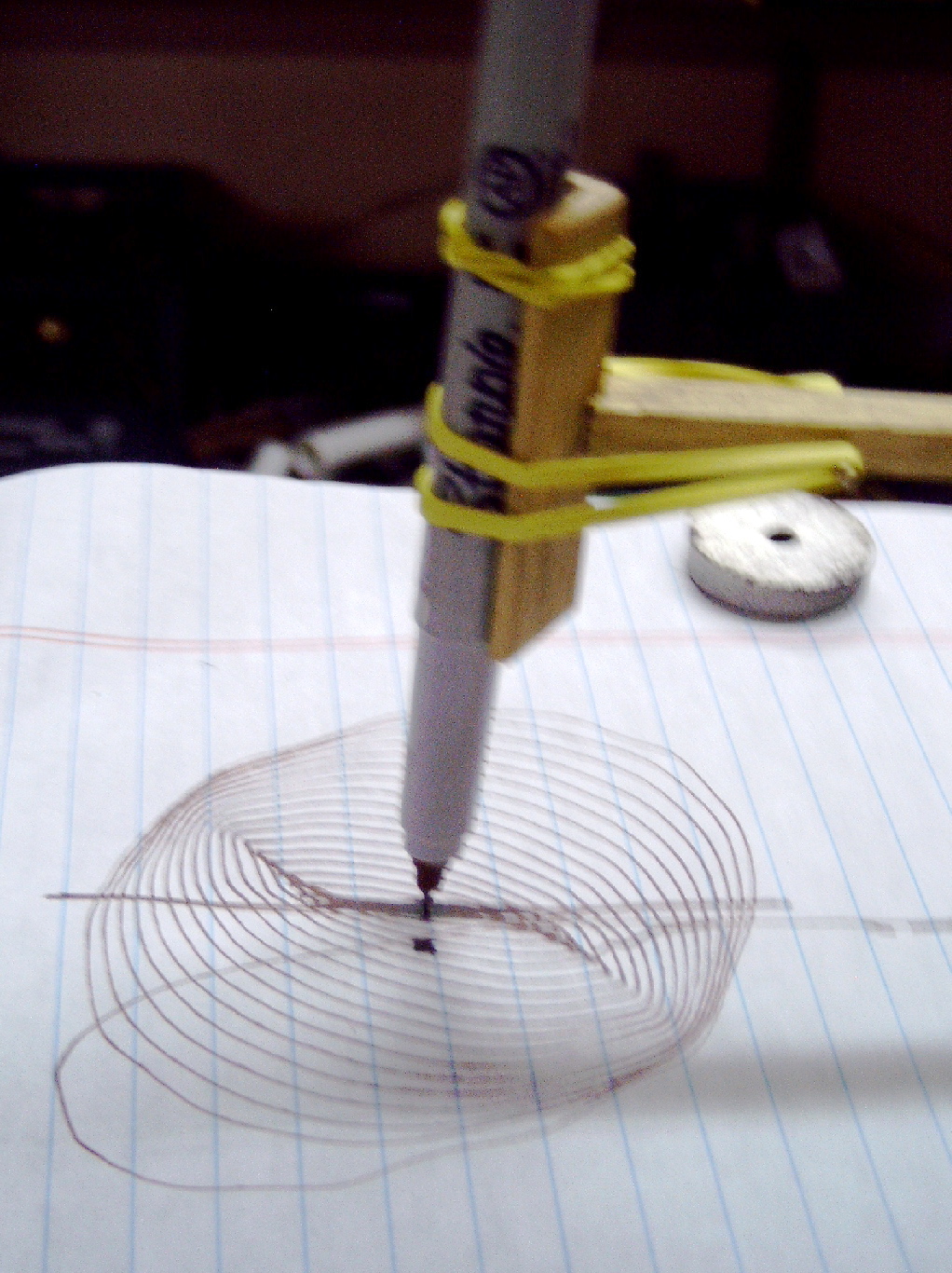 Harmonograph Drawing
See Also
---
Pond Science Institute
PSI Library Archives