Each of these three directions have an implied influence on each other. This makes three vector directions each having two polar directions of flows in and out. Such communication occurs at the common point of juncture, the central node point or Neutral Center. These directions are labeled as three pairs of opposites: U=up & D=down, E=east & W=west and N=north & S=south. Furthermore, these three directions of activity correspond to the three major modes of vibration; Longitudinal, Transverse and Raleigh. Likewise they correspond to syntropic and entropic motions. Thus creating three major modes in all media/substances. In gases and liquids the three modes are more or less equal. In crystals the three modes are modulated according to certain aliquot parts. The mode structures of crystals would indicate each of the three major modes are in fact each composed of three lesser modes on higher frequency dimensions thus being triple-triple modes or nine altogether. This writer believes this to be the truer state of affairs.
Figure 4.3 - Single Mode Electric Vector Generating Circular Motion at 90° also Shown within Triple Vectors.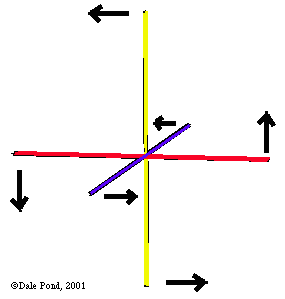 Figure 4.4 - Triple Vectors in Orthogonal Motions (click to enlarge)

It is held these directions of rotation are not fixed as shown but may be reversed. It is not yet understood under what parameters said direction changes may occur unless derived from a manipulation of the triple-triple mode structure dynamics. Keely was able to reverse a magnetic compass needle and cause it to rotate. This was done by manipulating the Neutral Center and consequently its effects.
See Also
---
Cyclotronic Motion
Gyrokinetics