atom
, primordial
atom
,
alphanon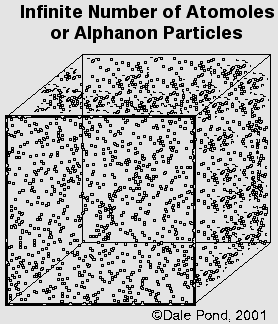 Figure 3.00 - Infinite Number of Atomoles / Alphanon filling all Space
click to enlarge
"Each
inert gas
is constructed by
four rings
in one plane, centered by a hole which is the invisible
Mind-Source
of those
four rings
. At the very center of that hole is a
point of stillness
, within which is lodged all of the life, energy, knowledge, idea, and the other qualities which are a part of the God-Nature in non-dimensional qualities.
Every point in all the universe is like that point
, but we are concerned with but one of them now, for that is the point where the oak tree draws its power to express the oak tree idea in form - or which any other unit of Creation has chosen to draw its identity and power." [
Atomic Suicide
, page 236]
See Also
---
Alphanon
Atomoles
Compound Interetheric
Compound Interetheron
Ether
Figure 3.00 - Infinite Number of Atomoles or Alphanon filling all Space
Idea
Light Units
Luminiferous Ether
Prime Neutral Center
Protoplastic
Sympathetic Positive Propulsion
Sympathetic Radiation
Thought
Unit of Mind Force
"The cause of creation is Anu or the Atoms. En masse they are called Maya or the Lord's illusory power; each individual Anu is called Avidya, Ignorance."
(
Swami Sri Yukteswar
,
The Holy Science
,
Sutra
4)
The
Anu
or
atom
are the four mental aspects that lead Man into
error
or
ignorance
. The overcoming of which leads to or is
enlightenment
. See
Sense
,
Error
.
See Also
---
Alphanon
Atom
Atomoles
Compound Interetheric
Error
Etheric Elements
Etheron
Figure 3.00 - Infinite Number of Atomoles or Alphanon filling all Space
Ignorance
Interetheric
Interetheron
Sense