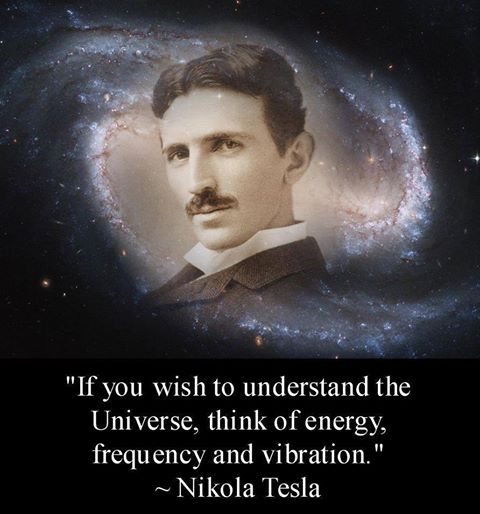 (source unknown)
(click to enlarge)

"If you only knew the magnificence of the
3
,
6
and
9
, then you would have a key to the universe."
Nikola Tesla
(
source of this quote unknown
which puts in question whether Tesla even said this).
I have found no other reference to this quote attributed to
Nikola Tesla
. Are there any? If you know the source of this quote and/or have more Tesla materials on this idea please contact me.
However, what I have found are numerous references within the Keely materials.
Russell
also mentions the importance of
threes
.
Dale Pond
The
3, 6 and 9
idea has been partially explained in
Laws of Being - Annotated
and more completely explained with considerable detail in
Dale Pond
's new book
Keely's Laws of Being - The Nature and Dynamics of Vibration
---
All manifestations of Energy are
modes
of
vibration
:
1: RADIATING,
ENHARMONIC
,
POSITIVE ATTRACTION
,
CELESTIAL
; Attracted to the external Universe.
2: FOCALIZING,
HARMONIC
,
NEGATIVE ATTRACTION
,
TERRESTRIAL
; The
intensification
of
individuality
or
materiality
of
matter
.
3:
DOMINANT
; That controlling tendency governing the ascendancies of the first two.
All three of these (
modes
) must be present in every flow of energy and are always present in the
ratio
3:6:9
. [
Snell Manuscript
]
---
---
"
The vitalization of the disks for the polar and depolar field is established on the ratio of thirds, sixths, and ninths; the ninths being the circuit occupied by the polar field, must represent, in the scale of vitalized focalized intensity, 100 in my system: sixths in the depolar field, or 66 2/3; and in the neutral field, or thirds, 33 1/3. The triplets must represent one true chord of equation.
" [
The Operation of the Vibratory Circuit
]
See the following entries for more detail.
See Also
---
Keelys Laws of Being
Keely's Laws of Being - The Nature and Dynamics of Vibration
- the book
Keelys Letter to Professor Daniel Brinton
Laws of Being
Laws of Being - Annotated
LAWS OF MOLECULAR BEING
The Laws of Being
Three Laws of Being
Edgar L Hollingshead
ODIC-ACTIVITY RAYS
3 6 9
369 - Hollingshead
14.09 - Brintons Laws of Being
14.35 - Teslas 3 6 and 9
14.35.1 - Keely 3 6 and 9